Heavy Duty 40ft Flatbed Container Semi Trailer
Heavy Duty 40ft Flatbed Container Semi Trailer
zw-trailer

Shandong

35 days

150 sets
Flatbed container semi trailer is specially used for the transportation of various containers. Heavy duty flatbed trailer can be used repeatedly for a long time, with sufficient strength, stable quality and reliable performance.
Our 40ft flatbed trailer exported overseas to all African region. According to different styles, different sizes, different configurations and special requirements of customers,we can accept custom-made .
Heavy duty flatbed trailer product use: 40ft flatbed trailer can transport containers, steel, especially steel mills and steel distribution centers for the transfer of steel coils and plates, etc.
In order to be more suitable for transportation under heavy load and complicated environment, 40ft flatbed trailer is welded and formed by imported fully automatic tracking submerged arc welding machine. The heavy duty flatbed trailer unique multi-angle structure of longitudinal beam strengthens the bearing capacity and anti-deformation ability of the entire longitudinal beam.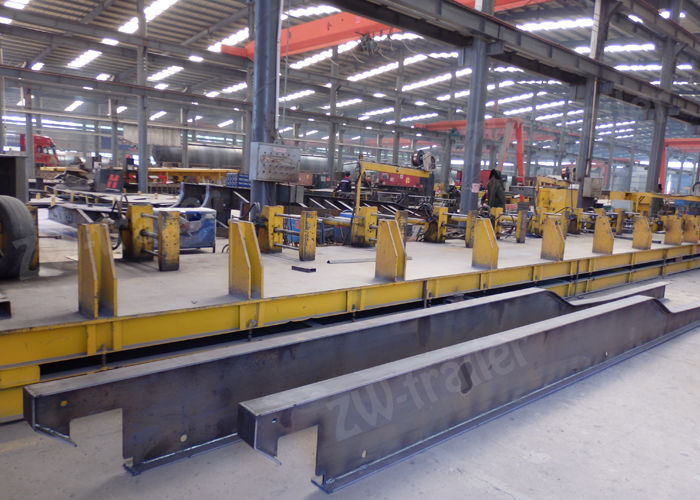 Product Features:
1. The 40ft flatbed trailer standard configuration uses 12R22.5tires. This vacuum tire has high elasticity and wear resistance, and has good adhesion and heat dissipation performance. Customers can choose different types of steel tires or vacuum tires according to the situation.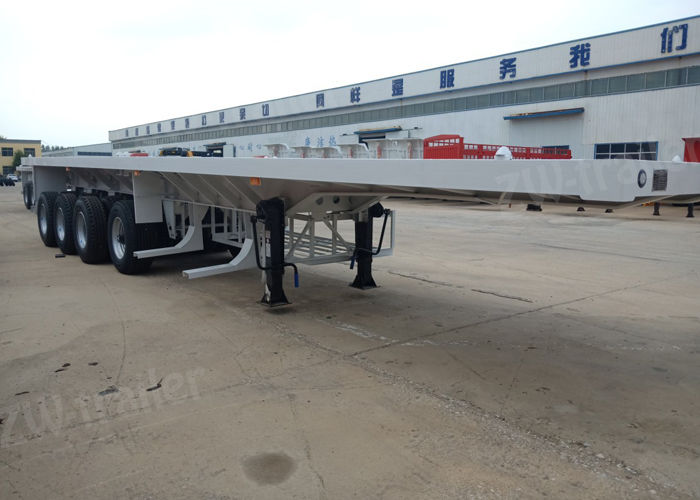 2. The web height of 40ft flatbed trailer is from 400mm to 550mm manganese plate welding. The longitudinal beam is welded by automatic submerged welding. The frame is shot peened.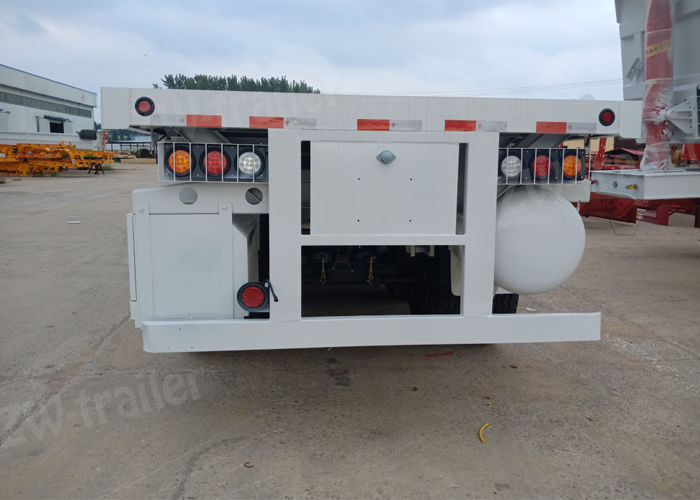 3. The double suspension type rotary bracket can be used to adjust the balance and stability of the heavy duty flatbed trailer.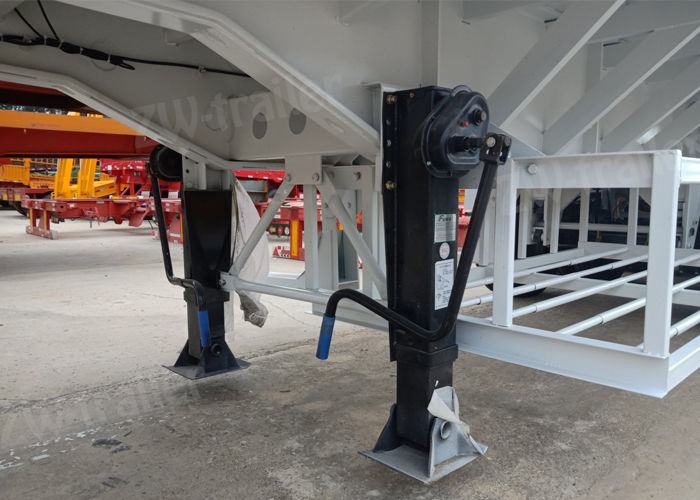 4.We use trailer parts , an international and national famous brand , shick make the flatbed trailer solid and dutable , and reduce the cost to opreate and maintain.