33000 Liters Fuel Transportation Tanker Truck Trailer
33000 Liters Fuel Transportation Tanker Truck Trailer
zw-trailer

Shandong

35 days

150 sets
33000 litres fuel transportation tanker trailer Use the tractor suitable for towing the semi-trailer of dangerous goods transportation. Different types of mudguards are available. Transportation medium: diesel oil, Kerosene, Gasoline,
The media density is 0.83 T / m3 respectively, Class item No,:3
fuel tank truck trailer is a tanker that is connected to the towing part by the traction head. Compared with the ordinary one-piece tanker, the fuel storage trailer can effectively improve the transportation efficiency. In the case of the same tonnage, reduce transportation costs and save fuel consumption.Components of the oil fuel storage vacuum tanker trailer is support skeleton chassis and the running part.
fuel tank semi trailer: also known as mobile tanker, computer tax controlled tanker, oil lead tanker, loading tanker, oil truck, pulling tanker, oil truck, edible oil truck. It is mainly used for transportation and storage of oil derivatives (gasoline, diesel, crude oil, lubricating oil, coal tar, etc.).
Total mass: 30000kg, rated load mass: 25000kg, curb weight: 10000kg, overall dimension: 10500 × 2500 × 3880mm, 33 square semi-trailer tank car exported to East Africa.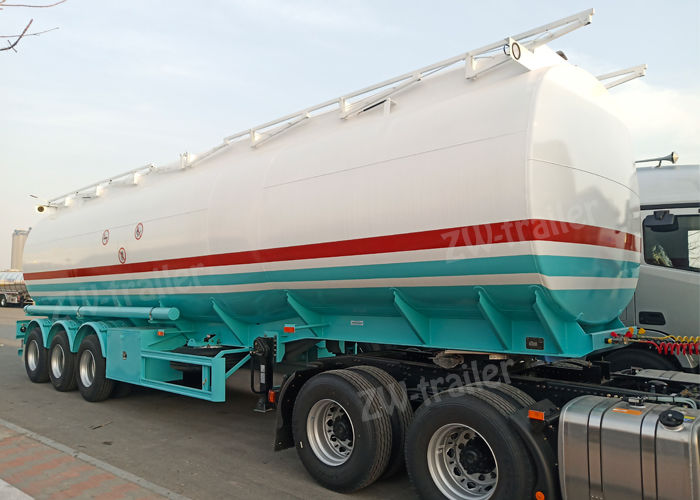 It is made of national standard carbon steel, the tank body is 5mm thick, the head is 6mm, divided into 5 warehouses, 5 carbon steel tank ports on the top, 5 free flow ports on the bottom, and other standard equipment.
According to different purposes and use environment, the tank trailer has many functions of oil filling or transportation, such as oil absorption, oil pumping, multiple oil sub loading and sub discharging. The special part of the tanker is composed of tank body, power take-off, transmission shaft, fuel tank trailer with pump, pipe network system and other components. The pipe network system consists of oil pump, three-way four position ball valve, two-way ball valve, filter screen and pipeline.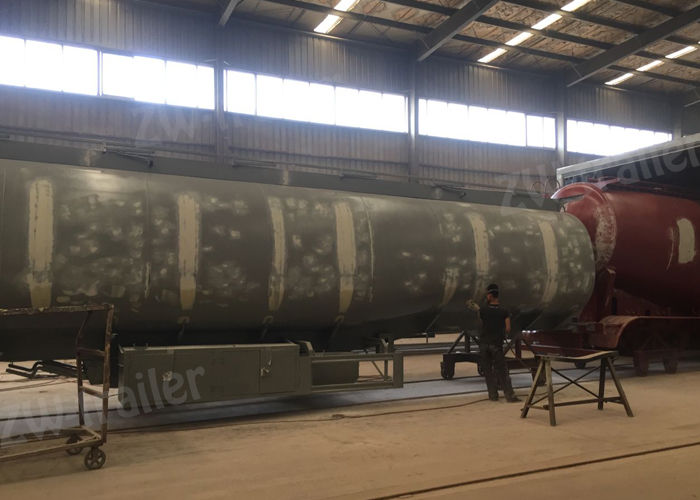 15 to 20 working days after we received your 30% payment inadvance or 100% L/C at sight. The specific delivery time depends on the items and the quantity of your order.
...more