42000 Liters Diesel Petroleum Fuel Tanker Semi Trailer
42000 Liters Diesel Petroleum Fuel Tanker Semi Trailer
zw-trailer

Shandong

35 days

150 sets
Diesel fuel tank trailer and petroleum tanker trailers are mainly used for large oil transportation, and the tonnage is generally about 40 ~ 60 cubic meters.Diesel fuel tank trailer and petroleum tanker trailers usually include: two-axle semi-trailers and three-axle semi-trailers. The square tank body of Diesel fuel tank trailer and petroleum tanker trailers are made of Q235A steel plate.
The tank body is built with multiple reinforced anti-wave baffle plates, and the lower end of the baffle plate has through holes to reduce the impact of the oil in the tank body and improve the strength of the tank body when the fuel tank trailer is traveling
Tank body of Diesel fuel tank trailer and petroleum tanker trailers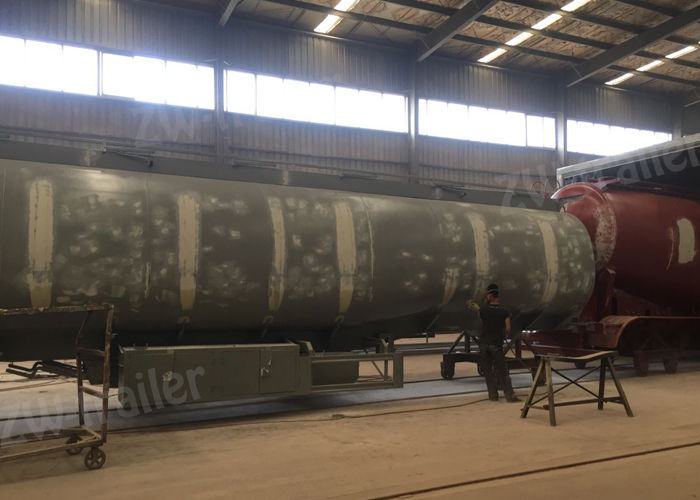 1. The tank of Diesel fuel tank trailer and petroleum tanker trailers
is made of 4mm or 6mm high-quality carbon steel produced by the iron and steel company according to national standards. The shape of the Diesel fuel tank trailer and petroleum tanker trailers
tank is divided into elliptical or square round tanks. Can also produce heating and insulation series of tanks.
2. The alcohol and chemical tank trucks are made of imported stainless steel with a thickness of 4mm-5mm.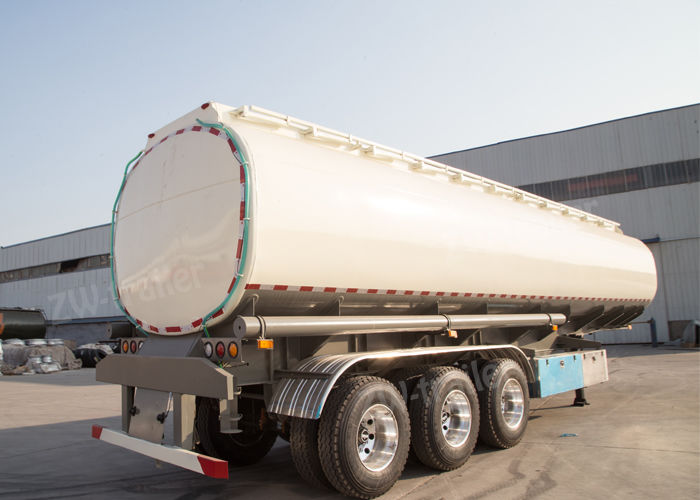 3. Various types of hydrochloric acid, sulfuric acid, lye tank trucks are made of plastic, the thickness is 12mm-22mm.
4. There are multiple anti-wave barriers in the tank. High-pressure gas leak detection is adopted to make the tank have high strength, stable center of gravity, and safe and stable vehicle transportation.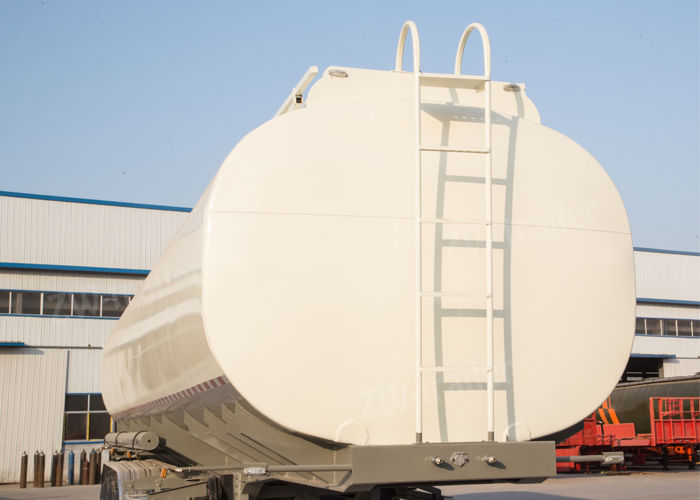 5. The centrifugal pump, gear pump, stainless steel pump can be selected according to the purpose of the tank truck, which has the characteristics of large flow rate and fast suction speed.