cargo transport sidewall semi trailer
Cargo Transport Sidewall Side Wall Semi Trailer
zw-trailer

Shandong

35 days

150 sets
Side wall semi trailer is equipped with a semi-trailer structure with a wide range of uses. Side wall semi trailer is mainly suitable for medium and long-distance transportation of medium and heavy and bulk cargoes. Sidewall trailer has strong applicability and has become the first choice for medium and long-distance freight vehicles. The body of the sidewall trailer is made of high-quality steel, advanced technology and strict production. The structure of the sidewall trailer is reasonable, the performance is reliable, the operation is simple, and the appearance is beautiful. The frame of sidewall trailer is a through beam type structure, and the longitudinal beam adopts a straight type or a gooseneck type.
The web height is from 400mm to 550mm manganese plate welding, the longitudinal beam is welded by automatic submerged welding, the frame is shot peened, and the crossbeam penetrates the longitudinal beam and welds the whole. The suspension adopts non-vertical steel plate stamping rigid suspension, which is made of serial leaf springs and suspension bearings; the structure is reasonable, with strong rigidity and strength, used to support the load and reduce the impact.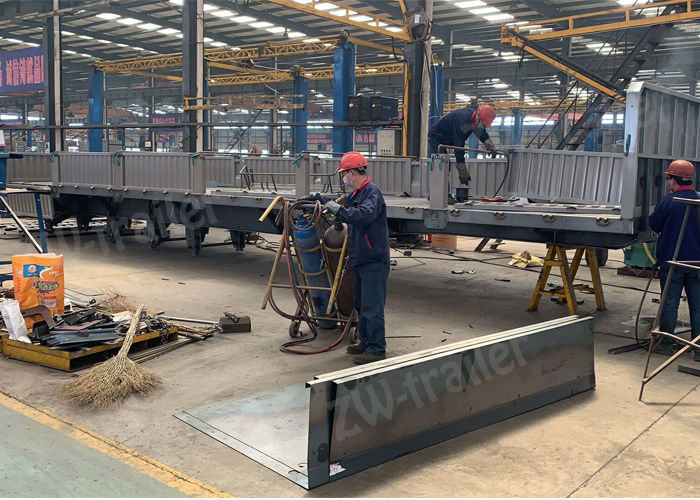 1. Light weight: mixed steel and aluminum, new structure, 5.1 tons of the whole vehicle 2. High strength: Baosteel 980 is safer and more durable 3. Anti-expansion box: horizontal corrugated box board, anti-expansion is more reliable; 4. Convenient disassembly: The special column structure can completely dismantle the vehicle column and railing.
Product usage and usage environment: 1. Transportation distance: suitable for medium and short-distance transportation turnover. 2. Use environment: urban highways, highways, etc. 3. Types of goods: lightly thrown goods, agricultural goods, metal goods, etc., such as steel, especially steel mills and steel distribution centers, steel coils, plate transfer, etc.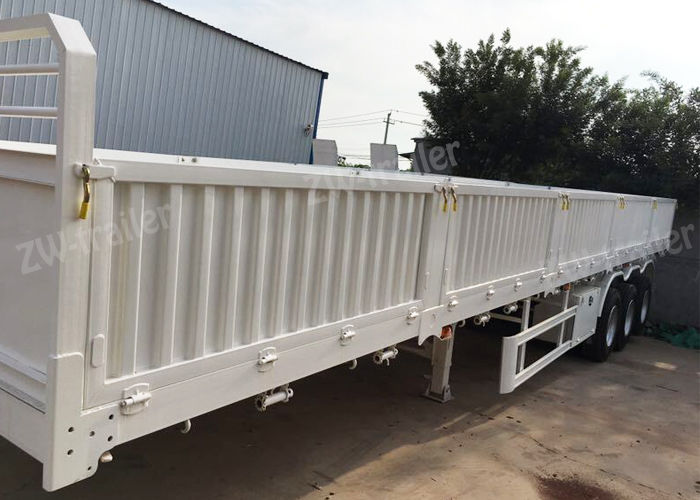 Sophisticated technology: the main components of the sidewall trailer are processed by advanced equipment, the longitudinal beams are welded by fully automatic tracking submerged arc welding machine; the parts of the vehicle are shot peened, which greatly increases the adhesion of the paint, and the assembly parts are painted first and then assembled Craftsmanship.