sidewall truck drop trailer
Sidewall Side Wall Drop Side Truck Trailer
zw-trailer

Shandong

35 days

150 sets
Side wall trailer with a sash structure,widely used, mainly suitable for medium and long-distance transportation of medium and heavy-duty and bulk cargo.
The sidewall truck trailer disassembly is convenient, the special column structure, the railing is removed, and the container can be transported.
The suspension adopts non-vertical steel plate stamping rigid suspension, which is made of serial leaf springs and suspension bearings; the structure is reasonable, with strong rigidity and strength, used to support the load and reduce the impact.
The drop side trailer tailor welded beam in the welding process can bring reduction of steel strength, annealing, variant, welding spot strength is much lower than steel strength itself.
Sidewall truck trailer longitudinal beam adopts whole plate blanking form an integrated body and moulding, low utilization rate of steel, high waste and high cost, but middle without welding that makes the girder high strength, light weight, stronger loading ability and longer service life.
1.The side wall trailer whole body of the vehicle is made of high-quality steel, advanced technology and strict production. The drop side trailer structure of the whole vehicle is reasonable, the performance is reliable, the operation is simple, and the appearance is beautiful.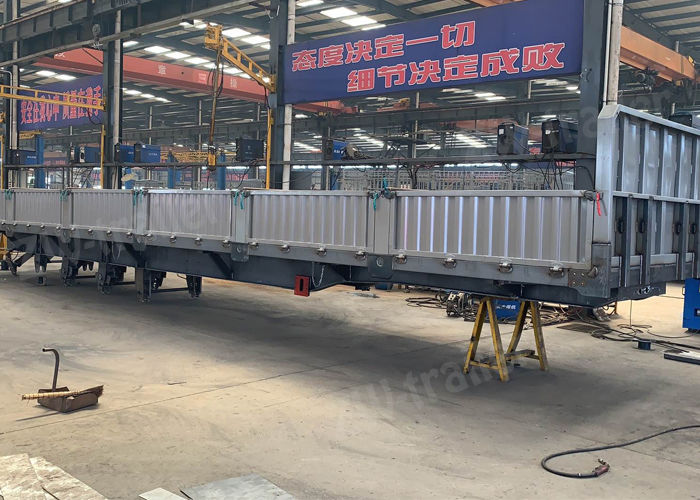 2.The series of side wall trailer frames are of the beam-type structure, and the stringers are straight or gooseneck. The web height is welded from 400mm to 550mm manganese plate, the longitudinal beam is automatically buried and welded, the frame is shot peened, the beam is inserted into the stringer and welded.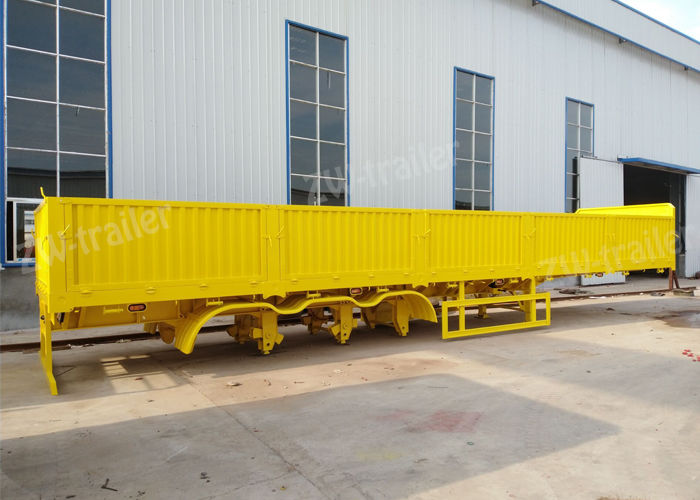 3.sidewall truck trailer space frame structure is formed by welding the longitudinal beam and the integral penetrating beam. Drop side trailer can effectively reduce the tire wear, and at the same time, the adjustable lever can adjust the wheelbase, effectively avoiding the phenomenon of the tire's partial wear and the wheel.