Bulk Cement Carrier Tanker Trailer
Bulk Cement Carrier Tanker Trailer
zw-trailer

Shandong

35 days

150 sets
The bulk cement tanker's transmission system: mainly including power take-off, transmission shaft, diesel engine, air compressor, etc. A dual power system can also be installed, powered by the chassis gearbox and external motor. Cement tanker trailers are usually equipped with external motors to provide power. The power take-off is powered by the engine or an external motor, and the air compressor is driven by the transmission shaft to inflate and pressurize the tank to realize unloading. The power of the air compressor largely determines the speed and efficiency of unloading.
1.we adopt Q235 for the tanker body and Q345 for tanker ending.
2.The tanker size is customized.Brand of parts are optional.
3.The air bag type has a large carrying capacity, and the discharge speed is fast and the residual amount is small. The integrated tank has the characteristics of high overall strength, good rigidity, good pressure bearing and good performance.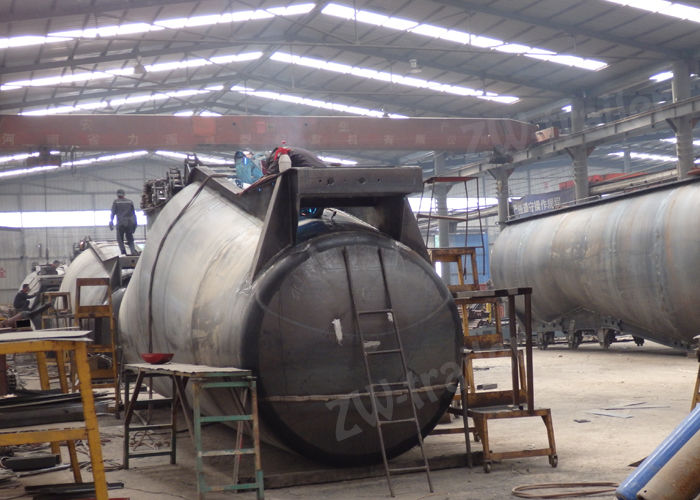 4.The bulk cement tanker :it uses the latesr fluidized structure with the characteristics of large capacity, low center of gravity, few remnants, simplified structure, quick discharging ,etc, easy to poerate and maintain.
5.Steel struture : steel frames are built with top-class hot rolled or cold rolled steel plate. automatic welded longitudinal beam and adopting advance sanding and painting process as preliminary treatment.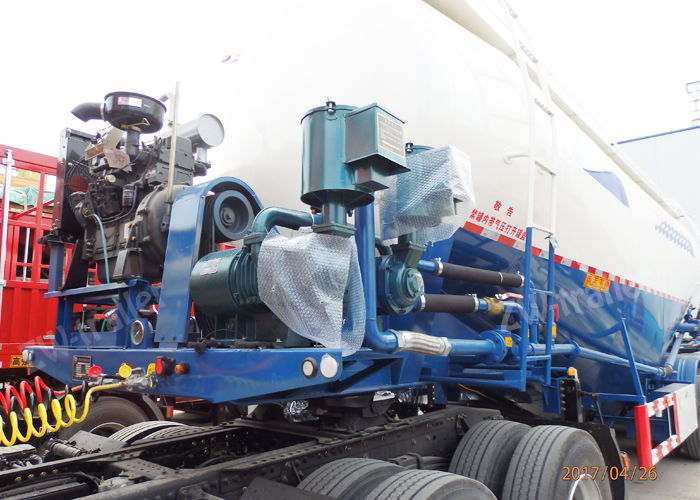 5.The tank body of the powder material transportation vehicle adopts a double-cone internal tilting structure, double-pipe intake and double-barrel feeding, and its discharge speed and residual rate meet the industry standard requirements.