Used Bulk Cement Tanker Semi Trailer
Used Bulk Cement Tanker Semi Trailer
zw-trailer

Shandong

35 days

150 sets
The working principle of the used bulk cement trailer: the motive of the traction head engine (or external engine) is transmitted to the air compressor through the power take-off, transmission shaft and other transmission devices, and the compressed air (or external compressed air) generated by the air compressor enter In the tank, the powder material is fluidized by the fluidization device. Due to the pressure difference generated by the tank, the powder material is transported along with the air to the storage container outside the tank along the discharge line.
Introduction to Fluidization Principle of Powder Tank Semi-trailer
After the pressurized gas from the air compressor enters the powder layer from the lower part of the tank, when the gas flow rate exceeds a certain value (the value is different for different materials, the cement is 0.015m / s), counteracting the effect of gravity, the particles are suspended similarly. At this time, they can move freely and flow from a high place to a low place. The liquid-like properties are ejected from the discharge hole. This is called the fluidization of powder.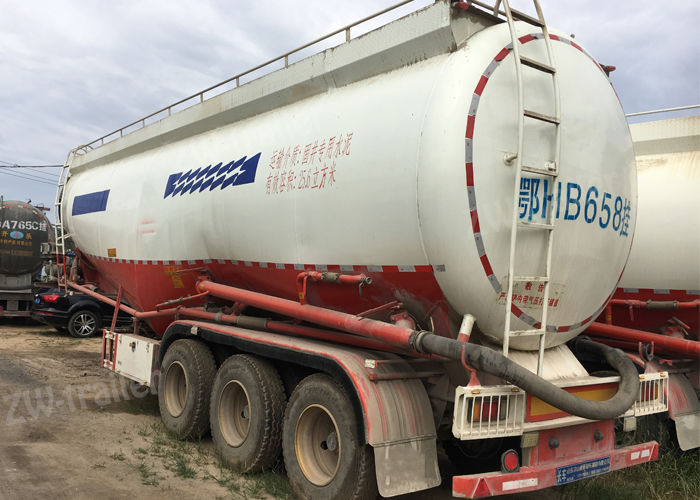 The used semi tanker trailers of transmission system: mainly including power take-off, transmission shaft, diesel engine, air compressor, etc. A dual power system can also be installed, powered by the chassis gearbox and external motor. Powder tank semi-trailers are usually equipped with external motors to provide power. The power take-off is powered by the engine or an external motor, and the air compressor is driven by the transmission shaft to inflate and pressurize the tank to realize unloading. The power of the air compressor largely determines the speed and efficiency of unloading.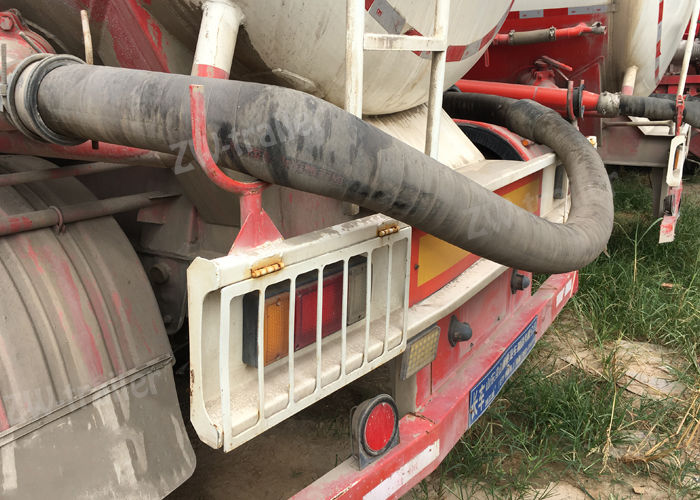 According to customer requirements, we can replace axles, tires, and repaint the tank body.