Stake Fence Livestock Semi Trailers
Stake Fence Livestock Semi Trailers
zw-trailer

Shandong

35 days

150 sets
The fence semi trailer is a common type of semi-trailer traffic. It is mainly used for transportation at check-in stations and courier companies. The fence semi trailer is used to pull simple goods, such as vegetables, fruits, clothes, appliances, and other daily necessities. It also plays a very important role in power construction and communication construction. For the small equipment of the project, they are transported by the fence semi trailer.
livestock semi trailers can also be used to transport sheep, cattle and other animals.
(1) Frame: The space frame structure formed by welding of longitudinal beams and integral through beams. It can balance the strength, stiffness and toughness of the frame, with strong bearing capacity and no deformation.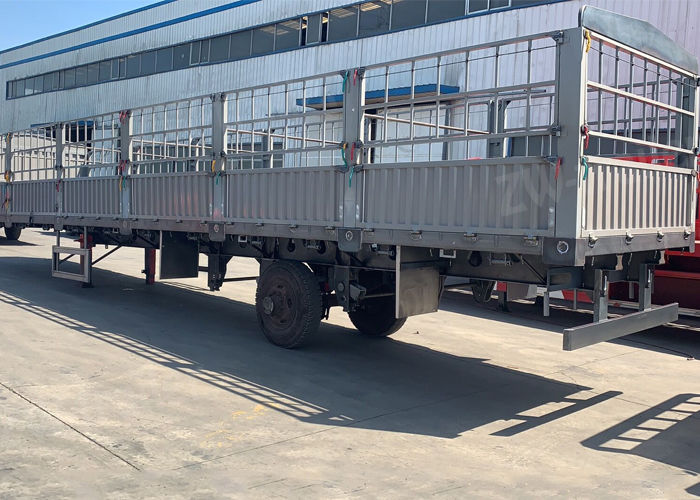 (2) Semi-trailers are all through beams, and the longitudinal beams are straight or gooseneck. The web height is from 400mm to 500mm. The longitudinal beam is welded by automatic submerged arc welding, the frame is shot blasted, and the transverse beam penetrates the longitudinal beam and welds the whole.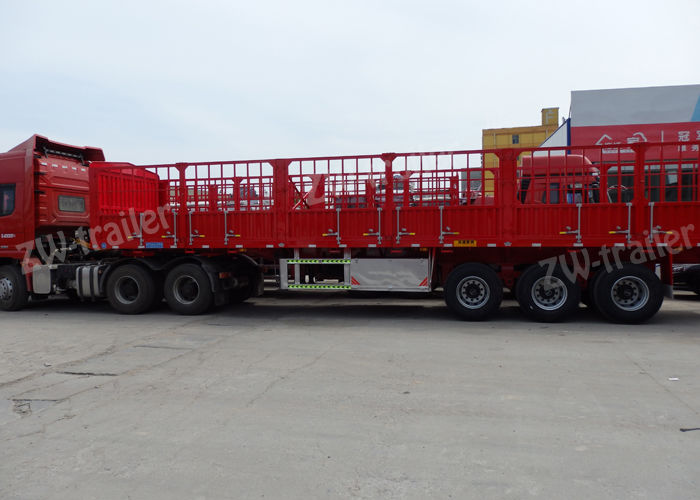 (3). Suspension:High strength and impact resistance new type suspension is adopted with patented rod connecting design. It guarantees performance in rough road condition and logner service life.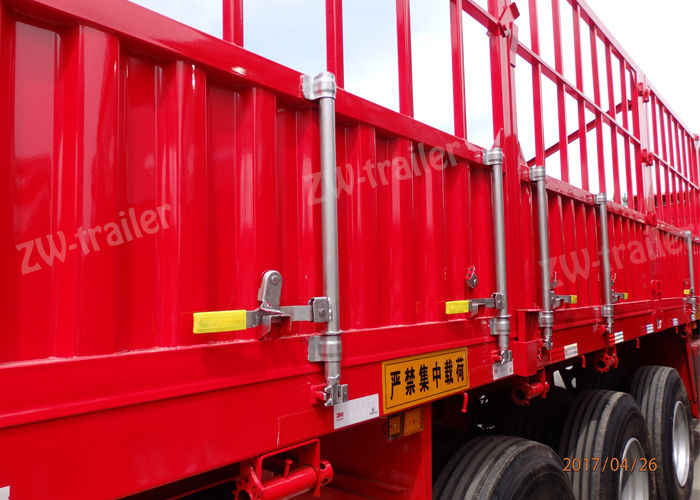 (4) State of the art detection devices: Components, hardness, and phase of metal are analyzed to ensure the standards of processed material; weld seam defacts, paint thickness and adhesiveness are checked and amended to guarantee the quality of finished products. Lamp assembly uses advanced LED light, top quality PC and cast wire barness in dual circuit design.