Used Howo Truck Tractor Units
Used Howo Truck Tractor Units
HOWO

Shandong

35 days

150 sets
4X2,6X2, 6X4,8x4 used tractor trucks are avaiable, which price is much cheaper than the new tractor trucks. Most of used tractor units mil kilometers are about 60,000 km to 70,000 km. Changing new cabs, tires and boxes, etc.
Engine is a newly designed SINOTRUK brand WD615 series with a power range of 336-420 hp. Old Motor oil and Gear Oil will be changed, to keep the good function of Engine.
About used howo truck head tyres ,we choose 50%- 80% percent new 12R22.5 or 12.00R20, or choose new completly tyre.
The replacement cab of used tractor trucks are designed to meet the comfort requirements of the customer's operating conditions. The pedal-type locking steering wheel can adjust the height and angle of the omnidirectional according to the driver's manipulation habits and body.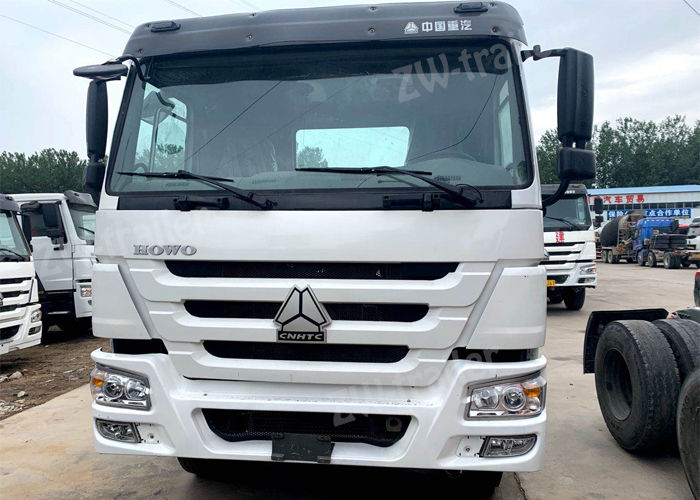 Right and Left hand drive can be choosed according to customers' traffic rules and driving habits.
The production year for these used tractor trucks are mainly 2014, 2015, 2016, 2017, even some stocks.
Different situations for different prices. A, B, C, D four solutions will be supplied for customers' choice.
Six months warranty terms and professional technology engineers can solve your problems and relieve your worries.
We are pround of for our professional technology and good quality in this used tractor trucks field.
Meanwhile to adapt the African, Southeast Asia, Middle Asia and other markets, we choose trucks with Euro 3 emission standard. Because of this, our clients will have a relatively low maintenance cost.