Used 45ft 53 Foot Flatbed Semi Trailers
Used 45ft 53 Foot Flatbed Semi Trailers
HOWO

Shandong

35 days

150 sets
3 Axles used 45 ft flatbed trailers and used 53 foot flatbed trailer are specially designed for the transportation of 45 ft and 53 ft containers. Used flatbed semi trailer has a reasonable structure, reliable operation, and beautiful appearance.
The whole manufacture is guaranteed by technology, with stable quality and reliable performance.
. We offer different flatbed trailers according to customer demand and national regulations. This trailer is usually used in ports. There are several box locks to fix the container in place. The trailer also could be used to transport cargo if the cargo can be fixed on the plate. The weight of this trailer is less than that of other types, so it is convenient to transport objects.
Before starting, these used flatbed semi trailers must need check the basic conditions, such as observing whether there are obstacles around the parking palaces, if there any suspicious oil stains or water stains on the floor of the parking position and whether the tire pressure of the chassis is sufficient. Tire pressure is an important factor affecting the transportation safety.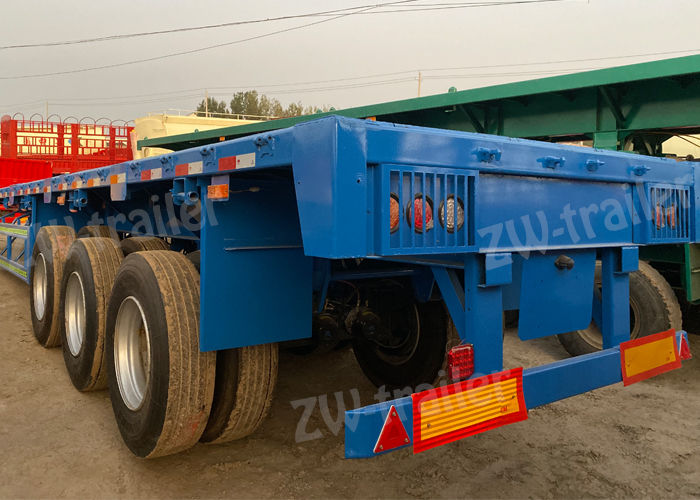 Characteristics: (1) High elastic solid tires can enhance the carrying capacity and service life of these used flatbed semi trailer. At the same time, it can reduce the damage caused by the used flatbed semi trailer's limp during the driving process.(2) The double suspension type rotary bracket can be used to adjust the balance and stability of the flatbed semitrailer. (3) The pin material of each part is made of alloy steel and processed by special treatment (4) Reasonable design, using I-beam main beam can increase the bearing capacity and improve the stability of these used 45 ft flatbed trailers and used 53 foot flatbed trailers.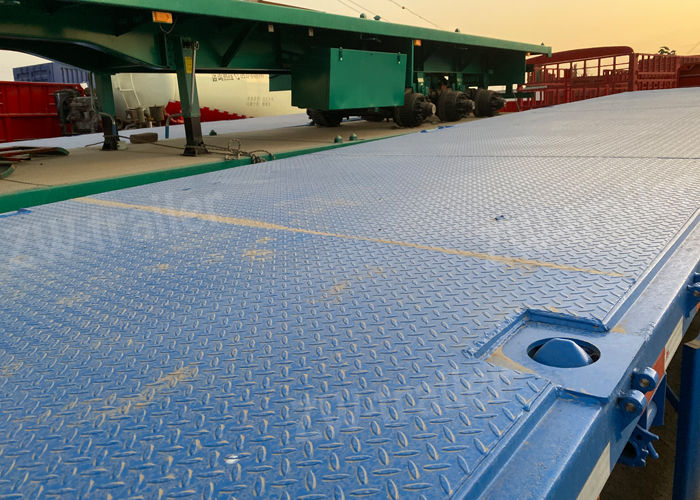 Comparing with new ones, these used flatbed semi trailers are cheaper. Tires can be changed completely new.