Howo 6x4 Tractor Head Truck
Howo 6x4 Tractor Head Truck
HOWO

Shandong

35 days

150 sets
The howo tractor truck cab is designed to meet the comfort requirements of the customer's operating conditions. The howo 6x4 tractor truck use triangle brand 12R22.5 tires. 12.00R20 steel wire tire can be replaced.
Howo tractor head truck design strictly meets the requirements and is suitable for driving on bad roads to reduce damage to the tractor.
The howo 6x4 tractor truck pedal-type locking steering wheel can adjust the height and angle of the omnidirectional according to the driver's manipulation habits and body.
Howo 6x4 tractor truck is used to tow trailers which has two types: semi trailer and full trailer. Divide as drive type: 6x4 howo tractor head truck. Divide as brand: Howo howo tractor truck, Howo A7 tractor, Howo T5G tractor, so on type.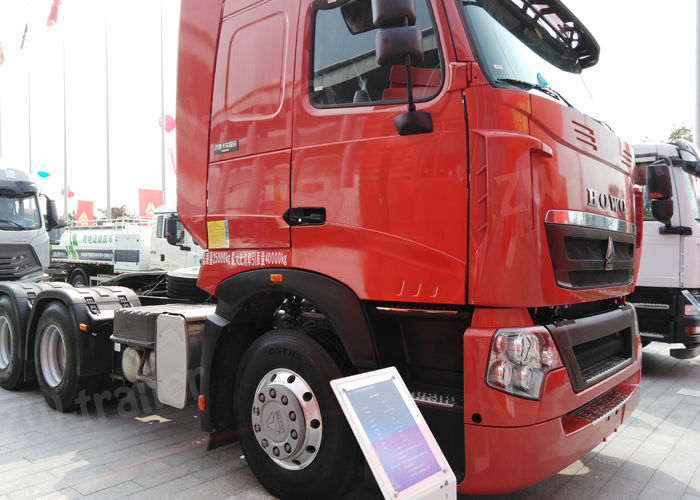 The quality status of howo 6x4 tractor truck is recognized in the world, and the design is reasonable. Howo tractor truck logo can be designed according to customer requirements. And Special technology and supporting parts overload test improve the reliability of the whole machine. The howo tractor head truck emission is in full compliance with the requirements of the national Euro 2 regulations, and can be adjusted to meet the national Euro 3 standard.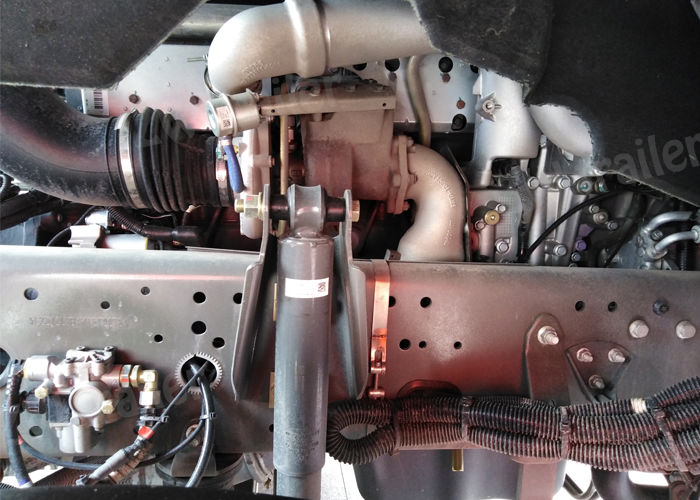 1. Cabin:Four points suspension HOWO Cabin with spring and air shock absorber, VDO panel 2. Engine:371HP WD615 STR engine ( from 290hp - 420 hp you can chose ) Type: Diesel 4-stoke Direct injection,6-cylinder in line, Turbo-charging, Inner cooling. 3. Front axle: HF9 STEYR technology front steering axle. 4. Rear axle: AC16,16ton STEYR technology double reduction hub reductor driving axle. 5. Steering: ZF8098, driver sit at the left hand side(LHD),also can change into RHD. 6. Loading capacity: More than 30ton 7. Designed for tough road condition especially for African countries.