Heavy Haul Goldhofer Modular Trailer
Heavy Haul Goldhofer Modular Trailer
zw-trailer

Shandong

35 days

150 sets
The frame of heavy haul goldhofer modular trailer can be raised and lowered or single point raised and lowered to realize certain self loading and unloading. When the heavy load is parked, the girder can be lowered to the ground to unload the tires. The frame level can be adjusted when driving on slopes and ramps. Through the hydraulic operation of the disc coupling, the parallel operation is simple and fast.
heavy haul goldhofer modular trailer can be used as a semi-trailer or a full trailer, or a self-propelled modular transport vehicle can be formed by adding a power head (PPU). All series of heavy haul goldhofer modular trailer can form three or four support points according to different combination modes
According to the different weight, length and width of the goods yard, heavy haul goldhofer modular trailer can combine them to meet the requirements of goods transportation, reduce the transportation cost and shorten the transportation cycle. Equipped with customized movable goose neck, turntable or concave module, it can be combined into a variety of required characteristic transport vehicles, which can meet the transport of long, high and large disassembled large objects.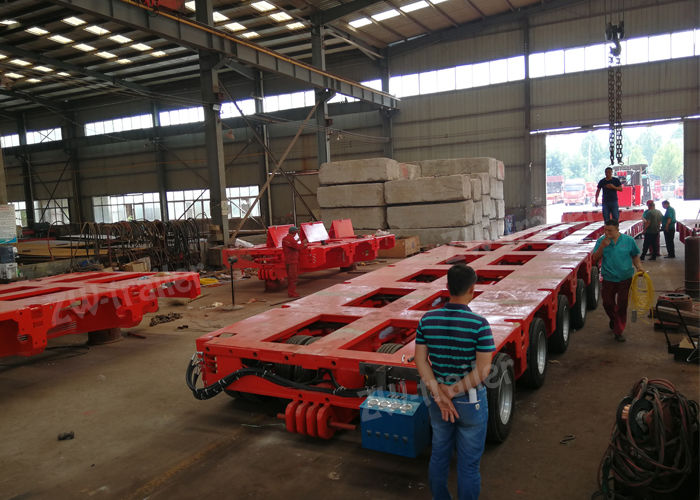 Hydraulic full wheel traction steering or control steering is adopted, double pipe full wheel braking is adopted, which has the characteristics of low height of freight platform, uniform wheel axle, small turning radius, good trafficability in narrow and small site, convenient reversing, etc., and the height of heavy haul goldhofer modular trailer's freight platform can be adjusted, with certain self loading and self unloading capacity, and the vehicle body can be adjusted when driving on up and down ramps and slopes to ensure stable, reliable and safe loading.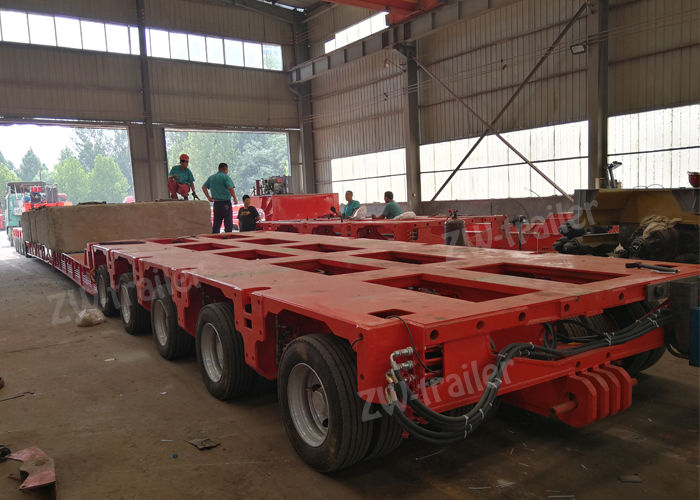 The connection between the unit trailer and the other trailer adopts the first foreign universal multi group connecting piece, which has high connection strength and is not easy to break; the splicing is convenient and can greatly improve the splicing speed.The main beam of heavy haul goldhofer modular trailer frame is made of wh60 extra thick steel plate by welding. The heavy haul goldhofer modular trailer has box structure, high strength, not easy to deform, and can bear relatively concentrated load.The hydraulic and pneumatic pipelines of the trailer of the axle are connected by quick joint, with convenient and quick splicing and convenient operation space.