Dennison Skeletal Container Transport Semi Trailer
Dennison Skeletal Container Transport Semi Trailer
zw-trailer

Shandong

35 days

150 sets
About dennison skeletal trailer,the skeleton type container transport vehicle is a kind of container transport semi-trailer frame and another type is a flat type. The skeleton type driving is made by welding longitudinal beams, beams, front and rear beams. The longitudinal beams are made of high-quality steel plate 16Mn submerged arc welded into an I-shape (the main dimensions are 450 and A500).
High performance domestic and imported axles with ABS system optionally available can significantly increase driving safety.
About container trailer,a container tightening device is installed on the frame, and two standard containers of 40 feet and 20 feet can be loaded. The four container tightening devices at the front and rear ends are of a fixed structure, and the middle container tightening devices are of a hidden structure. When loading containers, the intermediate container locking device can be lowered below the cargo platform level as needed.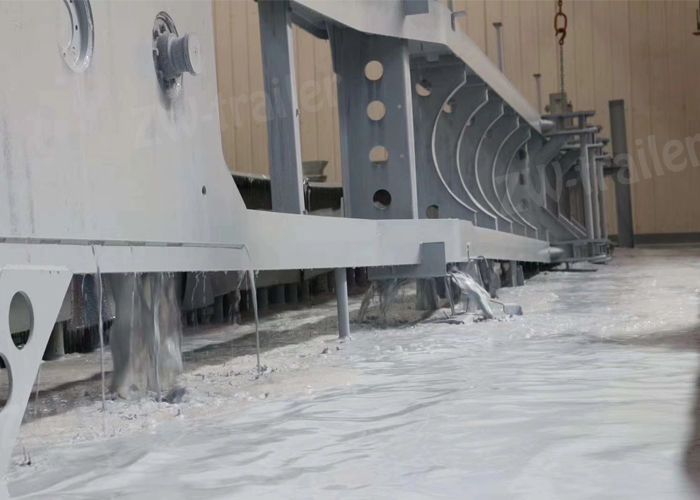 The dennison skeletal trailer of Suspension devices include single-axis suspension and dual-axis suspension three-axis suspension. Semi-trailers are equipped with two pairs of spare tire frames, which are installed on the left and right sides of the trailer frame, and are equipped with spare tire lifters.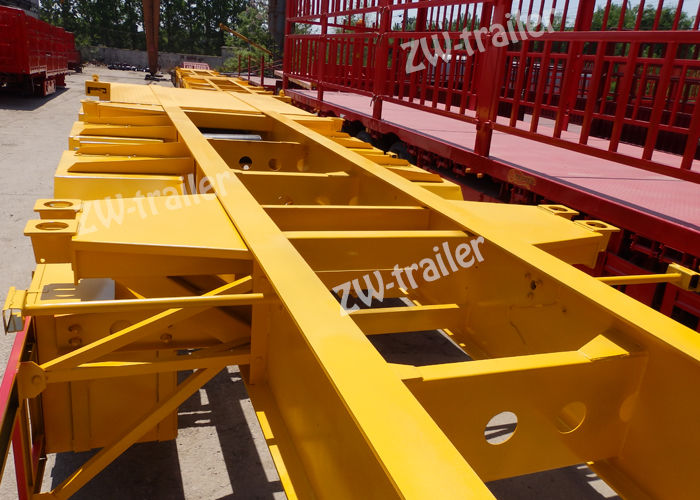 We have a comprehensive after-sales service network to provide customers with a full range of services from pre-sales to after-sales, to help customers get satisfactory products, to ensure that customers solve all problems encountered in the process of product use in a convenient and timely manner, and get our thoughtful of services.