45m3 Carbon Steel Diesel Fuel Tanker Trailer
45m3 Carbon Steel Diesel Fuel Tanker Trailer
zw-trailer

Shandong

35 days

150 sets
There are multiple anti-wave partitions in the tank of diesel tanker trailer. High-pressure gas leak detection is adopted to make the tank have high strength, stable center of gravity, and safe and stable vehicle transportation.
According to the use of fuel tanker trailer tanker, centrifugal pump, gear pump, stainless steel pump can be used, which has the characteristics of large flow and fast suction speed.
The 45m3 carbon steel fuel tanker trailer material can choose carbon steel material, aluminum alloy material, stainless steel material.Aluminum alloy and stainless steel diesel tanker trailer are light weight.
Loading of 45m3 carbon steel fuel tanker trailer: Two ways: ① Manhole cover loading, the disadvantage is that the height is unfavorable to the safety of the operator, and the oil and gas volatile environment is polluted.②The bottom valve is loaded, the advantage is safety, but special valves (API) must be required.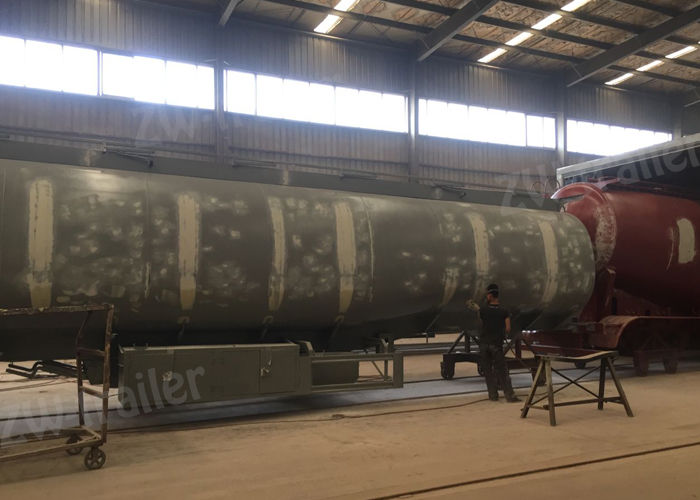 1. The tank material of diesel tanker trailer is made of Q235 steel plate, and the tank body is built with multiple reinforced anti-wave baffle plates. The lower end of the baffle plate has through holes to reduce the impact of the oil in the tank body and improve the strength of the tank body when the fuel tanker trailer is traveling.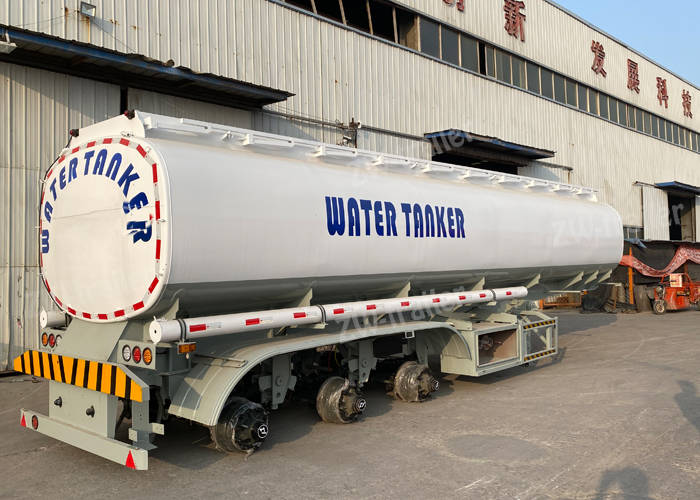 2. The 45m3 carbon steel fuel tanker trailer contains a closed loading and unloading system, and the oil and gas concentration discharged by the diesel tanker trailer during loading and unloading is as high as 50%, and oil and gas is the main cause of urban smog pollution. The airtight loading and unloading system can recover oil and gas into fuel oil, and reduce waste while reducing pollution.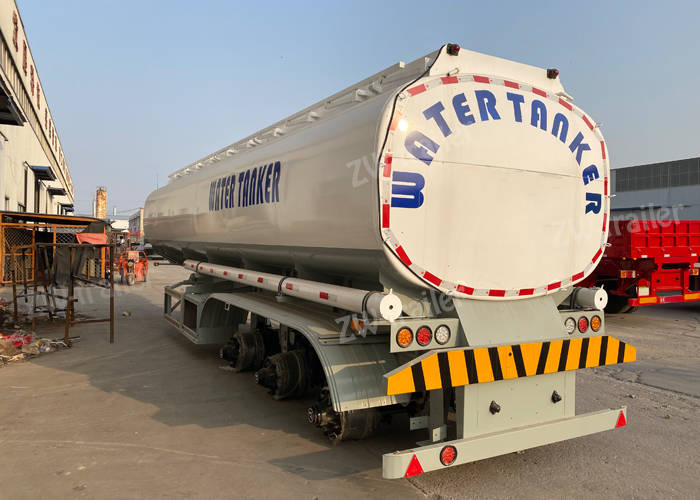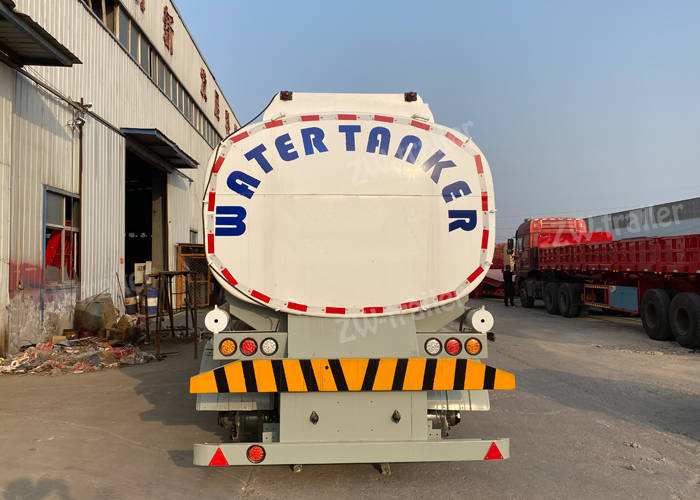 3. According to different uses and usage environment, the tank truck has various functions of refueling or transporting oil. The special part of the oil truck is composed of tank, power take-off, transmission shaft, gear oil pump, pipe network system and other components.