40 Ft 50 Ton Flatbed Container Semi Trailer
40 Ft 50 Ton Flatbed Container Semi Trailer
zw-trailer

Shandong

35 days

150 sets
Our flatbed container semi trailer is a basic type of the semi-trailer,versatile in medium and long-distance transportation. It is suitable for transporting containers, namely 40ft flatbed semi-trailers can transport one 40ft container or two 20ft containers. 40 ft flatbed container semi trailer also can be used to transport building materials, lumber and other cargoes.
The series of semi-trailer frames are of the beam-type structure, and the longitudinal beams are of straight or gooseneck type. The web height is from 400mm to 550mm, the longitudinal beam is welded by automatic submerged arc welding, the frame is shot peened, the beam is inserted into the stringer and welded.
About the main configuration: We adopt Q345 or T700 steel to make the frame to improve the 50 ton flatbed trailer's strength. The configuration will be designed by our engineers in accordance with clients' requirements.We choose reliable tires, such as Triangle, Linglong and other China's famous brands, which are optional. We also adopt celebrated axle brands, such as Fuwa and BPW.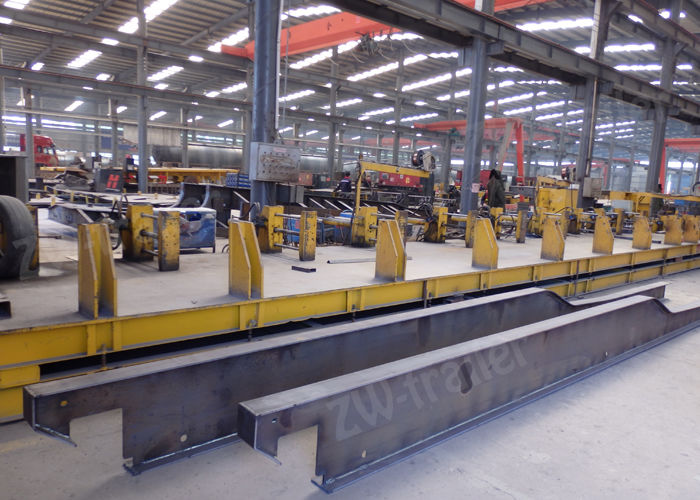 The 50 ton flatbed trailer has no fence or sidewall on the trailer body, and 40 ft flatbed semi trailer is widely used for medium and long-distance transportation.
1. The 40 ft flatbed semi trailer type walking structure uses high-strength international steel material; the whole trailer has light weight and guarantees its resistance to twisting, shock and bounce, and meets different road carrying capacity.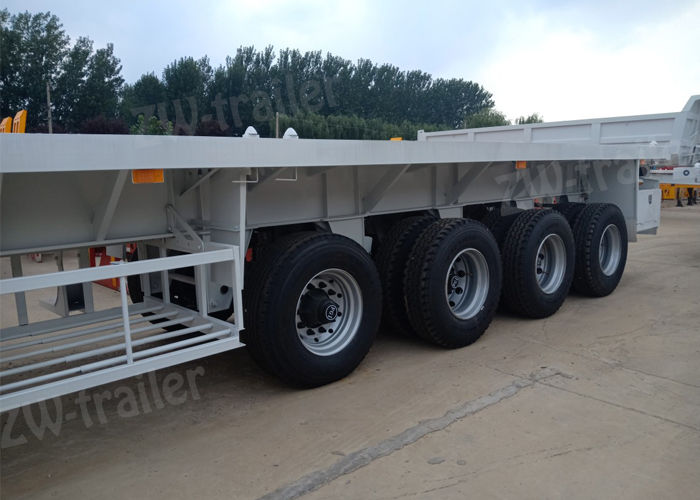 2.The series type dry plate spring and suspension support are composed of reasonable structure, strong rigidity and strength, and are used to support load buffering.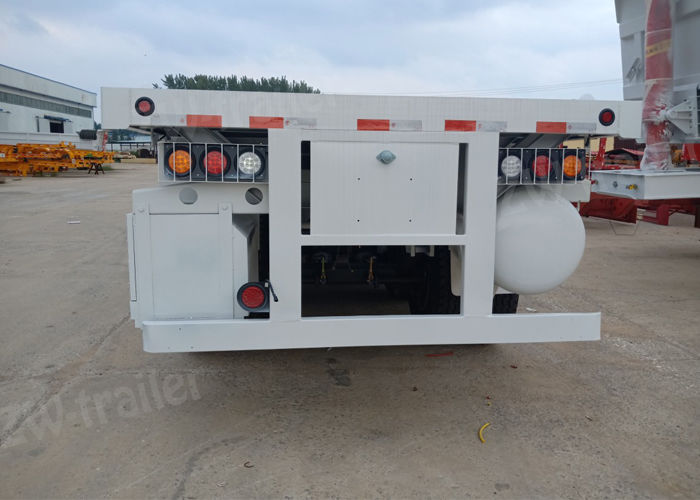 3.The 40 ft flatbed container semi trailer is mainly used for transporting containers and can be used at ports as well as for transporting timber and other goods.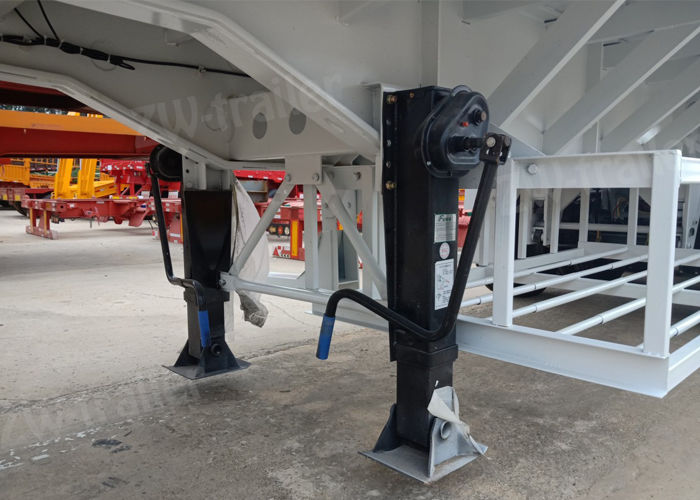 15 to 20 working days after we received your 30% payment inadvance or 100% L/C at sight. The specific delivery time depends on the items and the quantity of your order.
...more