4 Axle Hydraulic End Tipper Trailer
4 Axle Hydraulic End Tipper Trailer
zw-trailer

Shandong

35 days

150 sets
1.The 4 axles tipper trailer adopts side and rear unloading method which can effectively improve the bulk goods transportation efficiency.
2. Hydraulic tipper trailer frame and longitudinal beam welded with high quality manganese plates has high strength, strong lifting force,good rigidity characteristic.
3. 4 axle hydraulic end tipper trailer main components are processed by advanced equipment, the longitudinal beams are made by fully automatic submerged arc welding.
4. The structure of hydraulic tipper trailer design is reasonable with low gravity center chassis. Our engineers design the trailer based on the road conditions and your driving habits.
4 axle tipper trailer interior adopts integral transverse bracing which has high strength can effectively prevents the carriage from rising.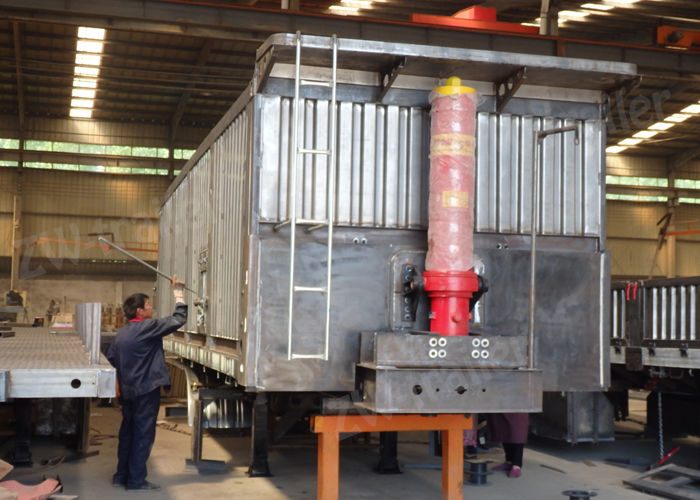 Hydraulic end tipper trailer overview:
1. The axles are made by professional manufacturers which have strong load-bearing capacity are not easily deformed. At the same time, ABS anti-lock braking system can be selected to reduce the braking distance.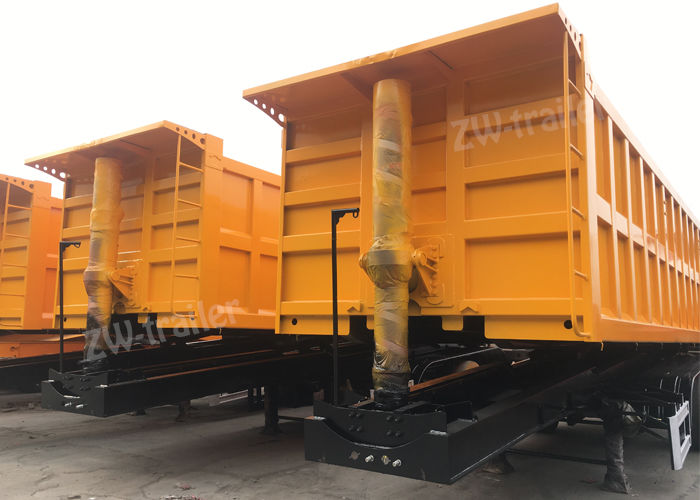 2. The suspension system adopts new type with high strength and strong impact resistance. The system lever angle design is reasonable so during the frequent bumps, the instantaneous friction slip distance between tire and ground is reduced.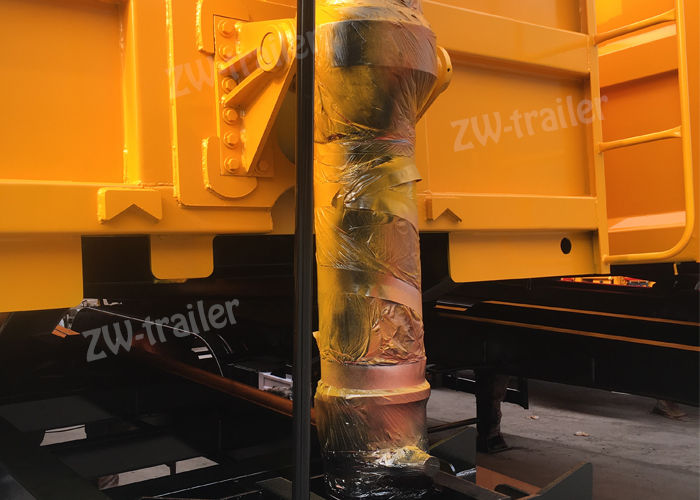 3. The brake system adopts reliable circuit air brake system.
4. The lifting hydraulic system is stable.The hydraulic system is the power source for unloading of dump semi trailer which must be operated stably to ensure the normal discharge.
5.Main-frame: Longitudinal beam , using high strength structural steel and offering bending and shock resistance, can meet heavy load requirements.