20ft Container Skeletal Trailer
20ft Container Skeletal Trailer
zw-trailer

Shandong

35 days

150 sets
The skeletal trailer is specially used for the transportation of various containers and can be used repeatedly for a long time. The container skeletal trailer has the characteristics of low bearing surface, light weight, high reliability, strong applicability, etc. The height of the small gooseneck longitudinal beam at the front of the frame is reduced to 160 mm. Effectively reduce the center of gravity of the 20ft container trailer. Greatly improve the safety of road transportation.
Lightweight frame adopts T700 high-strength steel ,The weight of the whole vehicle is low up to 4.8 tons
The 20ft container trailer frame is formed by welding longitudinal beams, cross beam,front and rear beams.The longitudinal beam is made of high-quality steel plate 16Mn submerged arc welded into an I-shape.The cross beam is stamped into grooves with high-quality steel plates. Front and rear beams are welded into rectangular cross-section.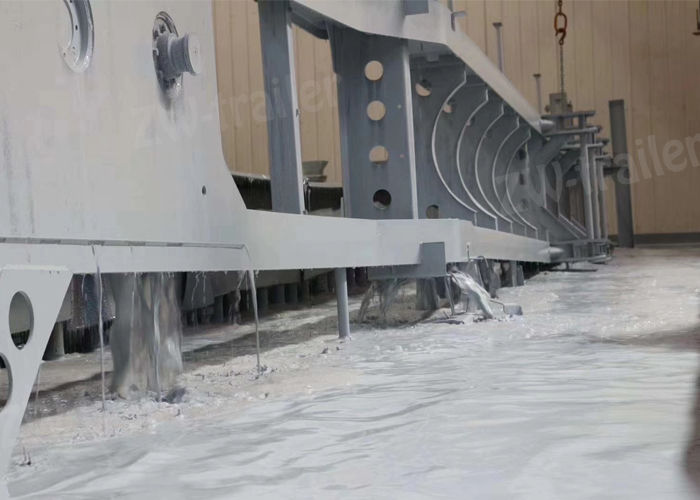 The difference between the flatbed semi trailer and the skeletal trailer is that the flatbed semi trailer adds the side beam and the pattern bottom plate. The frame of the container skeletal trailer is all shot peened,The entire frame is assembled and welded on a dedicated positioning stand.Reasonable structure, high strength and beautiful appearance.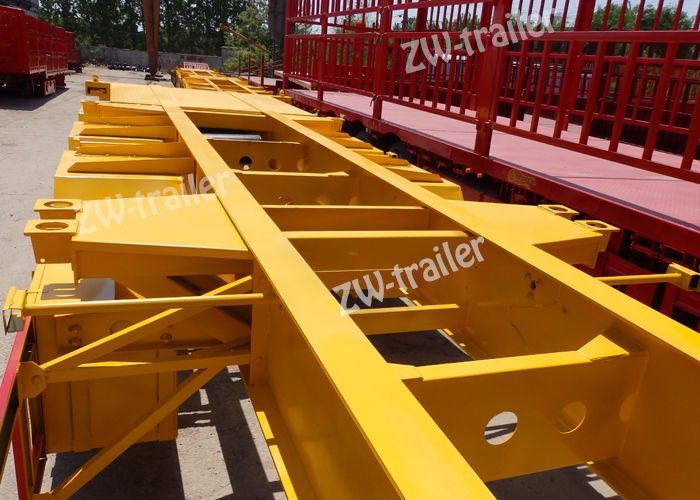 Container skeletal trailer use streamline design concept, simple appearance, eliminating cumbersome decoration. The normal speed of transportation vehicles mostly exceeds 100k per hour, Streamline design allows the oncoming airflow to reduce vortex when passing through the vehicle thereby reducing air resistance.Visually feel the overall coordination and beauty, It can also reduce the drag coefficient of the whole vehicle,Reduce fuel consumption, both energy saving and environmental protection.