12m 20 Ft Skeletal Trailer Chassis
12m 20 Ft Skeletal Trailer Chassis
zw-trailer

Shandong

35 days

150 sets
The 12m 20 ft skeletal trailer chassis is specially designed to carry various cargo containers. It can transport one 40 feet container or two 20 feet containers at one time.
The longitudinal beam is made of high quality 16Mn steel plate and processed by submerged arc welding into I-shape. An integral long beam is adopted to improve the strength of the container lock device.
The 12m skeletal trailer is specially used for the transportation of various containers, can be used repeatedly for a long time, has high strength characteristics, and is widely used in modern logistics transportation.
skeletal trailer chassis use streamline design concept, simple appearance, eliminating cumbersome decoration. The normal speed of transportation vehicles is usually more than 100k per hour. The streamline design of this vehicle can reduce the vortex and turbulence when the oncoming airflow passes through the vehicle, thereby reducing the air resistance.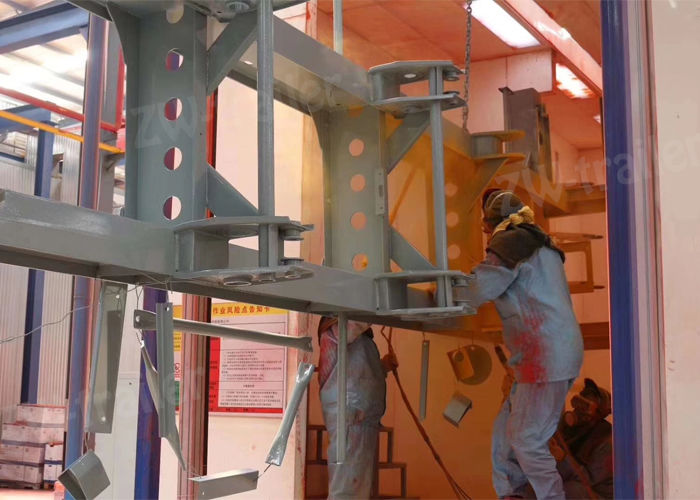 The 12m skeletal trailer is designed and manufactured to transport 1x20' , 2x20', 1x40' and 1x45' containers with customized specifications to suit different terminals.
Rich experience for for manufacturing special equipment for terminal service supplied many famous companies. The skeletal trailer chassis is designed for use in stevedoring and transporting 1x40ft or 2x20ft and 1x45 containers or loose cargo or big non knocked down goods on vessels or within terminal areas.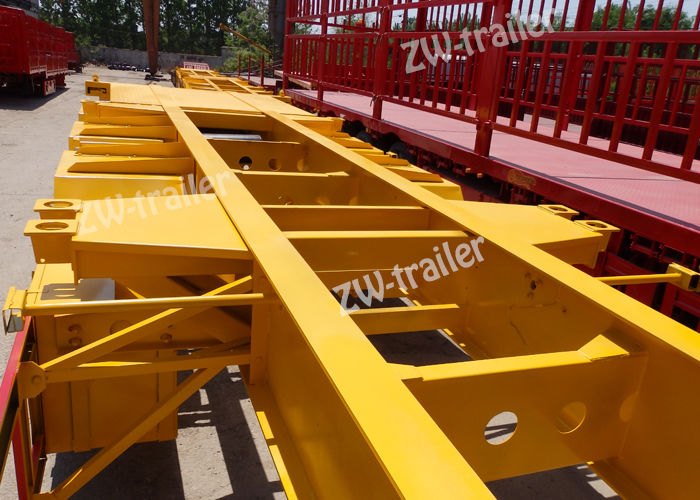 Lamp assembly uses advanced LED light, top quality PC and cast wire harness in dual circuit design. Reliable dual circuit air brake with quick release valve and quick response of wheel cylinder ensures safe on-road operation.