Bulk Cement Trailer
23-10-2020
The bulk cement trailer is suitable for the transportation and air pressure unloading of dry materials such as fly ash, cement, lime powder and ore powder with a particle diameter of not more than 0.1mm. When the discharge height reaches 15m, the horizontal conveying distance can reach 5m.
The tank body is an all-metal welded part. The tank body is a sealed container filled with materials that is welded by ordinary carbon structural steel plates with flow circles and welded by stamping heads. The upper manhole cover and walking platform are used for loading and unloading and maintenance personnel to enter the tank.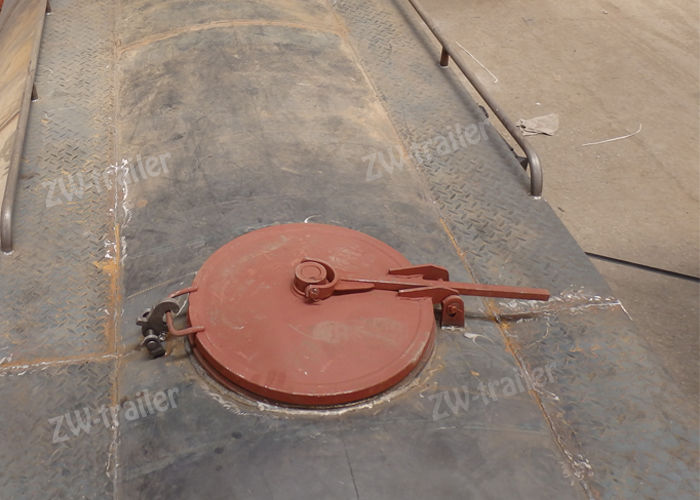 There is a fluidized bed air chamber in the tank. The air chamber is composed of a slide plate and an air bag, so that the compressed air is discharged from the discharge pipe after fluidizing the powder material in the air bag.
The seal head is cut by a plasma numerical control cutting machine, and then it is formed by spinning once with an imitating edger to increase the strength. Manual knocking and flanging are not allowed.